Three Ways to Build Confidence in College
This shop has been compensated by Collective Bias, Inc. and LISTERINE. All opinions are mine alone. #BackToBold #CollectiveBias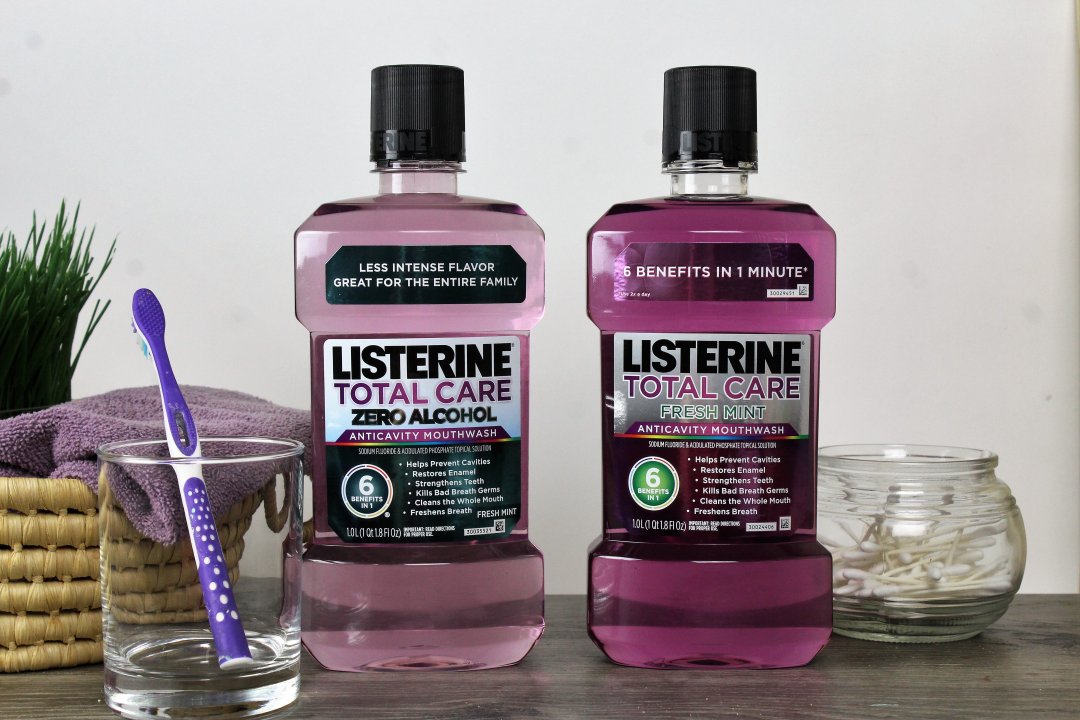 My son is entering his junior year in college, and he can never be prepared enough. Here are Three Ways to Build Confidence in College.
Whether it's your first day on campus or you're a returning student, college students feel the sense of anxiety. -And do you know what? It's perfectly normal to feel out of place and that you don't belong. Don't let those little voices can get the best of you. Remember, you've paved your way and accomplished many obstacles to get there. College is a whole new world that comes with expectations but as a great reminder while you're sitting in class and listening to your professor give a lecture, realize that many people don't get that opportunity. Your path to success begins with you. And if the college or university didn't believe that you could succeed, you wouldn't be there. I've said these exact words to my son who attends college.
Boosting your self-confidence is never an easy task for the person attending college who is shy or reserved. But rest assured, you're not alone. Many college students have gone through their own situations of doubts and they have overcome these feelings.
One of the things that I like to do to make the transition into a new semester easier for my son is picking up some oral care products from Target. Such as LISTERINE® TOTAL CARE and LISTERINE® TOTAL CARE ZERO ALCOHOL. Both of these products can be found near the pharmacy and the oral care aisle.
My family and I have always been fans of LISTERINE® for many years and reasons why. LISTERINE® TOTAL CARE mouthwash gives us six benefits in one. It can help prevent cavities, restores minerals to enamel, kills bad breath germs, freshens your breath, cleans your mouth and more! In my opinion, no other OTC mouthwash knocks it out of the park like LISTERINE® TOTAL CARE does. That is why it's the #1 Dentist Recommended mouthwash brand.
Looking for a more milder taste? Try LISTERINE® TOTAL CARE ZERO ALCOHOL mouthwash. This zero-alcohol formula has a minty flavor that is less intense. It kills millions of bad breath germs to give you a healthier mouth and something to smile about. In fact, for those college students that brush their teeth quickly in the morning because they're running late to class, would love to know that LISTERINE® TOTAL CARE ZERO ALCOHOL has a greater reach than brushing and flossing alone. It provides 100% coverage on your teeth, between your teeth, and along the gum line. Another great tip that I know you will love is, LISTERINE® TOTAL CARE ZERO ALCOHOL restores your enamel and strengthens teeth. If your course requirement in college requires public speaking then it's a must for you to stock up on both LISTERINE© TOTAL CARE mouthwash products at Target.
Finding a common interest
Another way to build confidence in college is taking courses that you have an interest in. Some might say that this is an easy task to accomplish but in reality, it can be a struggle. Before each semester, choose a course that you find an interest in.  When the student already has an interest, they will likely do well in. Finding courses that are a bit challenging can demolish your strengths and in time would "fizzle" their ambition.
Get to your classes on time & ask for early feedback
Feeling confident in yourself starts with arriving at college on time. The students that arrive late tend to miss key information about the course which prevents them from doing well. It's even harder for students that have missed classes and don't have materials to study. Arriving early also shows your professor that you're eager and ready to learn. During this time, you can also ask for early feedback. Trust me, if your professor takes notices of your hard work and determination, they are more willing to work with you if you're not going in the right direction.
Recognize that learning takes time
Don't get yourself upset for a letdown. Be patient and know that you will master a new skill or task in time. It's never easy to write a composition or research a paper when you have never done one in the past. Take a moment and think about all the little to big tasks that you have mastered in the past and how at one point, you felt lost and confused but gracefully built up your confidence to succeed.
So tell me, what advice would you give to a college student to help them build their confidence in college? 
Be sure to purchase three LISTERINE® TOTAL CARE mouthwash products from Target to receive a $5 Target gift card.
This offer is valid in-stores and can be purchased online until September 9th by hovering over the first photo on my post.